Christopher Panagi
Director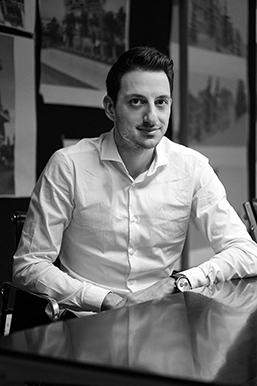 BA (Hons) Architecture (University of Huddersfield)
Diploma in Architecture (University of Huddersfield)
Nationality:
Cypriot
Languages:
Greek / English
Accreditations & Societies:
ETEK (Cyprus Registration)
Christopher Panagi is a Director of Panos Panayiotou + Associates (PPA) with a background of residential and commercial designs.
He is a contributor to many of PPA's landmark designs with his informed perspective and tectonic resolution. Christopher has led a number of successful projects contributing to the high level of PPA's designs from concept to detail and delivering time.
As an architect he shows sensitivity to context and environment and his expression of the human agenda of the projects. He has invested an informed vitality through continuous commitment and resourceful character and enjoys working in a team environment by organizing the "design journey".
As a PPA Board Member, Christopher instills confidence and reliability in clients and project teams with his capacity and way of working, making him enormously valuable to projects and the practice.