Panos Panayiotou
Director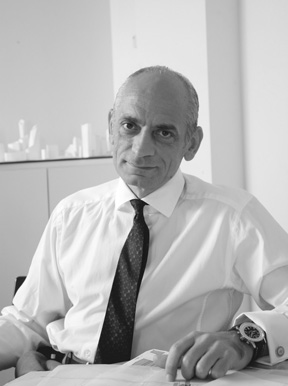 Corporate Member of the Royal Institute of British Architects (RIBA)
BSc (Hons) Architecture – First Class (The Polytechnic of North London)
Diploma in Architecture (Hons) – Distinction (The Polytechnic of North London)
Nationality:
British / Cypriot
Languages:
English / Greek
Accreditations & Societies:
RIBA, ARB (UK Registration), ETEK (Cyprus Registration)
Panos Panayiotou is a Director and founding member of Panos Panayiotou + Associates (PPA), which was incorporated in Cyprus June 2013. PPA was established following an amicable management buy-out of the Scott Brownrigg Cyprus Branch office, allowing Panos and his like-minded associates to take a new direction in serving client interests on the island and in the Eastern Mediterranean region and beyond.
Scott Brownrigg (SB) is one of the largest and most successful international architectural practices based in the UK, with a hundred year history of architectural practice. Prior to the incorporation of PPA, Panos was a Group Director at SB in charge of design quality, business strategy, business development overseas and over-seeing the Hospitality & Overseas Projects Team specifically, and was the longest serving Board Director. He led SB's incorporation to its current form in 1990.
Panos has had a specific interest in Hospitality & Leisure Projects since the beginning of his architectural career. He has worked across the globe on hotel projects, for Radisson, Park Plaza, Marriot, Ritz Carlton, Raffles and many others, in the Caribbean, UAE, Europe and the Far East. He has been a speaker at various international forums on Hotel & Leisure design and has received various international awards and nominations for his hotel design and delivery, including MIPIM 'Best Hotel & Tourism Resort', Leisure Property Forum 'Best Continental Leisure Project' and the Sunday Times Award 'Best Hotel Design'.
Panos is intimately involved in the creative process and he maintains a very close involvement in the conceptual design of his projects and their evolution through the design stages. He is driven by a passion to investigate and explore, to push boundaries, and to set the trend rather than follow others.
Panos is a former visiting tutor at the Metropolitan University, Westminster University and Architectural Association. Educating the next generation of architects is something which is very close to his heart, and giving students opportunities to gain real experience and diversify their practical knowledge in architectural practice.