Paris Cotsapas
Director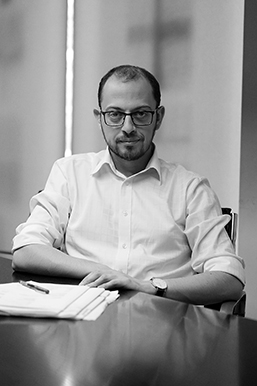 BA (Hons) Architecture (Oxford Brookes University)
Diploma in Architecture (Oxford Brookes University)
MA in International Architectural Regeneration and Development (Oxford Brookes University)
Nationality:
Cypriot
Languages:
Greek / English
Accreditations & Societies:
ETEK (Cyprus Registration)
Paris Cotsapas is a founding member and Director of Panos Panayiotou + Associates (PPA), having previously worked as an Architect with Scott Brownrigg (Cyprus). With the formation of PPA, in 2013, Paris joined the new company's Board of Directors.
Within only three years of practicing as a newly qualified architect, Paris proved to be an astute project leader, a skilled technical architect and an inspirational designer. Very quickly he was promoted to take a management role within the company, and run projects in a solid variety of sectors. In that time, Paris gained considerable experience by leading projects in private residences; residential developments; high-rise constructions; mixed-use, retail and commercial; hospitality; and masterplanning. On-site experience and technical detailing and coordination was also valuable and intense during this period.
Since co-founding PPA Paris continued gaining a wealth of experience by leading further complicated and high-profile high-rise projects appointed to the company, from obtaining Planning Permit for novel building designs, through preparing full technical design and detail packages, all the way to construction, whilst adeptly guiding numerous meetings with clients, consultants, and contractors in the process. Additionally Paris was crucial in setting up and running both the IT infrastructure of the new company, and its new brand identity and marketing strategy.